Doggy Doors For Glass
Dog doors are a great way to give your dog access to the backyard. Our Pet Doors are made from a clear acrylic or polycarbonate, which are less obvious than any other dog doors on the market. They are designed for glass and are suitable for all types of glass panels.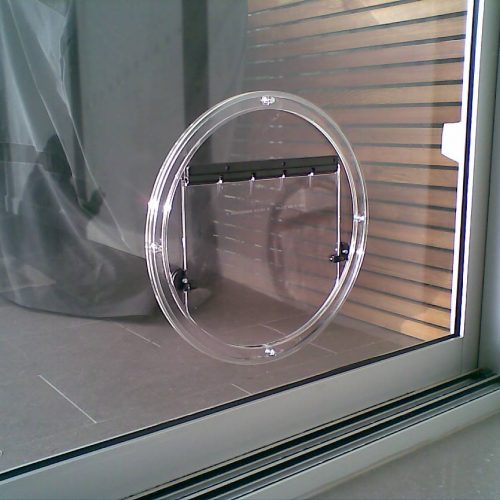 Dog Door Installation
Budget Glass dog doors are preinstalled into our Grade A toughened glass panels to offer a fully compliant installation. Common locations for dog doors are sliding doors, laundry doors, hinged doors and low level glass.
Dog Doors For Sliding Doors
Doggie Doors can be installed into sliding doors and panels next to sliding doors. A majority of door systems can accept dog doors, allowing the door to operate as normal.
Small Pet Door
Our small pet doors are suitable for cats or miniature dog breeds.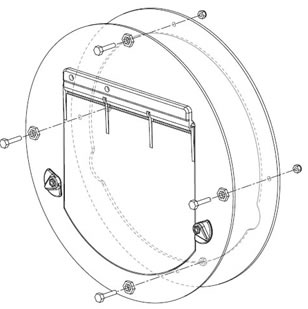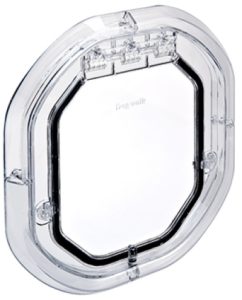 Medium Pet Doors
Medium size pet doors are the largest we supply for glass panels. They are not suitable for large dog breeds such as Labrador, German Shepherd, Rottweiler, etc.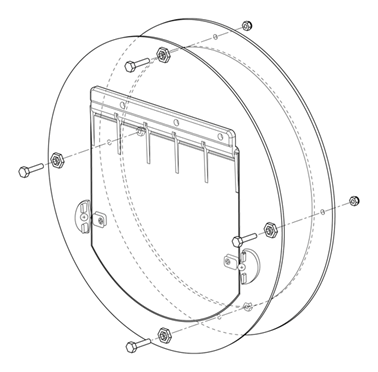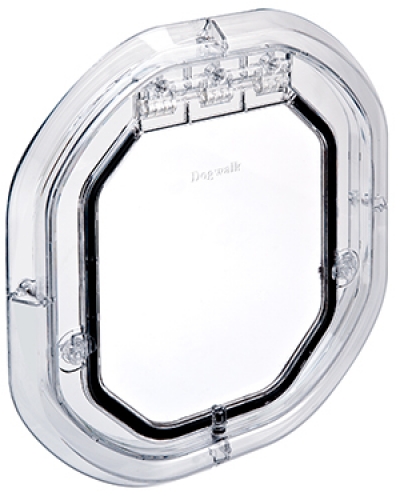 The Do's
Use a professional glazier
Use toughened safety glass
Use a reputable brand of dog door
The Don'ts
Don't cut the glass yourself
Don't use float or laminated glass
Don't use a handy man
Don't try to cut toughened glass
Why we don't cut your existing glass
Unfortunately we do not fit our dog doors into your existing glass because of the low success rate of cutting your glass onsite. Even if the hole is cut successfully onsite, breakage usually results in the future from holes cut onsite.
Float Glass
Ordinary annealed float glass does not comply with the Australian Standard AS1288. Cutting a hole in this type of glass weakens the panel. Float glass breaks into large dangerous shards. Impact with this glass can result in horrific injuries.
Laminated Glass
Although laminated glass complies with the current Australian Standards cutting a hole on this type of glass has a high rate of breakage. This glass consists of two sheets of annealed float glass which isn't strong enough to withstand the pressure of a dog doors movement.