Broken glass in shops, offices and other commercial buildings is generally caused by vandalism or break and enters, which require immediate replacement. Budget responds to these emergencies with a prompt and efficient service, which ensures such businesses can continue trading and security is not compromised. Our modern warehouse stocks a wide range of glass to cater for these situations, whilst our glass machinery can handle any glass processing required.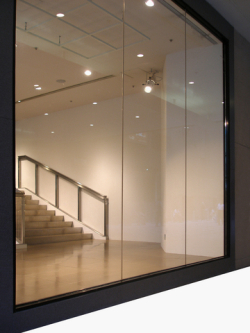 New glass installations
Most new glass installations are carried out for related trades or professionals that require the expertise of a qualified glazier to install glass situated in commercial buildings.
The following list outlines the major location of new or replacement glass required in commercial premises:
Shopfronts
Doors
Windows
Partitions
Office & factory windows
Counter Tops